SEMINAR MARKETER CASE STUDY:
LA campaign with about 1163 registrations will make over $490,000.
With a 35% show and a 12.5% close in the room we'll have about 49 buyers at the bootcamp.
Currently closing at $10,000 per head with this client and that is just on the back end. We'll make $73,500 on the front end and make a profit from those front end sales when most people in the industry are taking a loss.
This campaign will generate 1272% ROI on front and back end.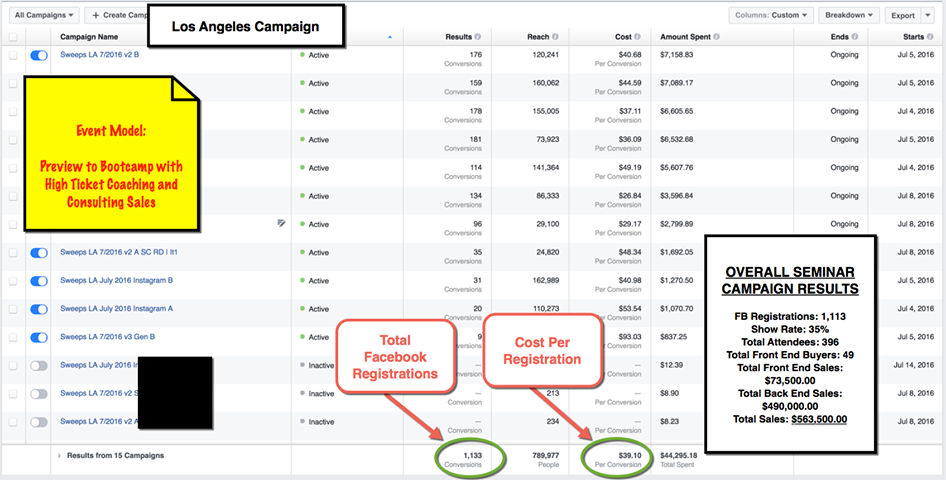 © 2016 Bright Eagle Project LLC | All Rights Reserved | 800-758-2651 | 5753 HWY 85 North #3013 Crestview, FL 32536 | Refund Policy | Privacy Policy