SEMINAR MARKETER CASE STUDY:
Vancouver campaign made $47,000 just on front end for live previews. 625% ROI just on the front end.
Client shutdown registrations 5 days before event and still had to turn away people at the event due to an attendance rate that was over 50%!
Check out his text messages and videos of the event rooms...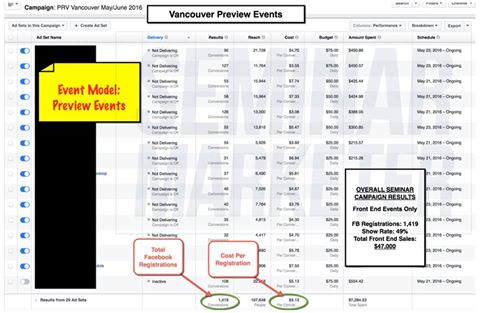 © 2016 Bright Eagle Project LLC | All Rights Reserved | 800-758-2651 | 5753 HWY 85 North #3013 Crestview, FL 32536 | Refund Policy | Privacy Policy