Products
The 10-10-10 Program™
Be a branding super-star, eliminate your competition, increase your prices and they'll be grateful! Be the authority in your market and crush your competition by using the 10-10-10 Program™.
The Monthly Mentor™
An innovative and effective goal setting  programs developed to date, a state-of-the-art system that teaches you how to discover and do what you love, how to identify and remove the obstacles in your life…obtain the success you deserve…and more…
The Wealth Creator Source™
A monthly audio-by-mail subscription service that delivers wealth creation secrets, life and business tips from experts like Robert Kiyosaki, author "Rich Dad Poor Dad", Jack Canfield, author of "Chicken Soup for the Soul" and T. Harv Eker, author of "Secrets of the Millionaire Mind".
Tap into and absorb the collected genius of the truly successful… discover how to earn and keep more money… how to build rock-solid personal and business relationships… and more… once you know their secrets…
Double Your Income Doing What You Love™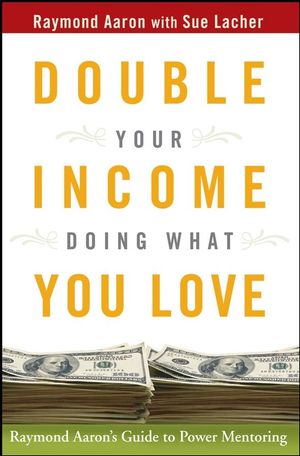 Just released…Raymonds's brand new book! It contains everything Raymond has developed and used over the last thirty years to help his clients in The Monthly Mentor™ Program… and all of his latest thoughts about Goal Strategies, Overcoming Obstacles, plus several powerful new ideas about how to focus your mind to ensure results.
Get two free chapters here by clicking here.