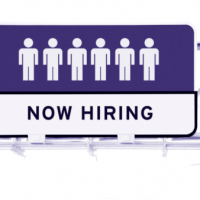 As a small business services consultant, one of the questions I get asked most often is: How can my business compete with big companies to win top-tier candidates?
Contrary to popular belief, you don't have to pay more or offer ridiculous benefits. And you won't have to give away all of your profits in bonuses either…
Sure, it's true that money is what motivates the VAST majority of us to come to work everyday. It's also true that what we're each willing to do and even not do increases with the size of a job offer.