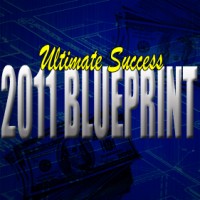 2011 Ultimate Success Blueprint
The marketplace, the world, and the economy SHIFTED over the last 12 months.
Fail to acknowledge that shift – and you will lose.
But the good news is, I have already paid the high price of trial & error, testing, and employing the top experts/trainers/coaches… and I have the NEW BLUEPRINT for success in 2011!
At your free two-day training event, I'll be sharing with you…
The exact changes that caused me to make more income in the month of January 2011 than I made in all of 2010!

How you can make these same changes… quickly and easily… and enjoy the same results!

The old, worn-out approaches you MUST get rid of if you want massive success in 2011 (and these will surprise you… as most still are doing this same, success-killing things that ONCE worked).

The full, detailed "2011 Blueprint" you can immediately start applying to your own business and life!